Suspended between earth, sea and sky, Skaro clings on to the rim of the island, where sheer cliffs rise out from the sea, and the famed volcano that gave birth to the island, is in full view.
This impressive promontory that juts out between Imerovigli and the caldera is widely believed to have been created through volcanic activity dating back to 68,000 B.C, further chiseled by erosion and earthquakes. Part of the 11 km walking trail from Imerovigli to Oia and the best vantage point to film the caldera, Skaros' history is as rich and volatile as its fascinating topography.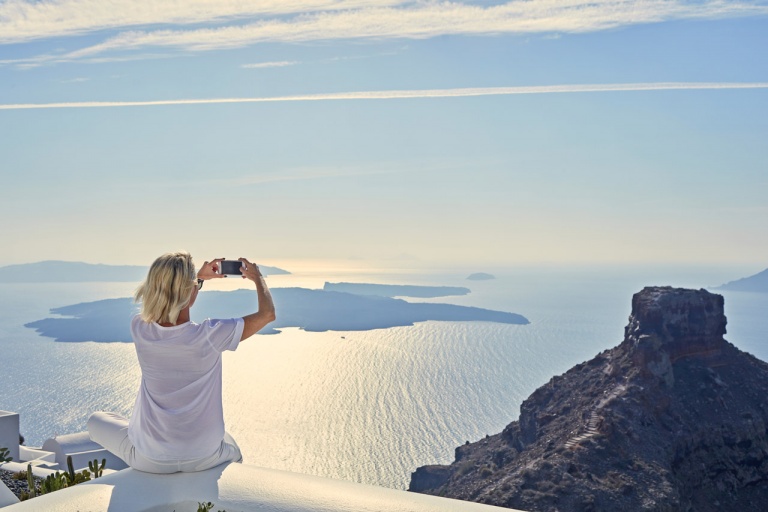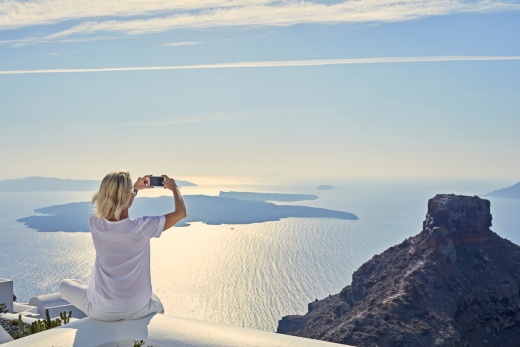 Recognizing its strategic value, Skaro was fortified by the Byzantine Empire in the early 13th century with Venetian architect Giacomo Barozzi supervising the construction. The initial structure, known as La Roka or the Upper Castle was completed in 1207. By the time the Venetian Republic took over Santorini in 1336, the settlement boasted 200 homes and several hundred inhabitants.
A church complex, the Chapel of Panagia Theoskepasti, was built at sea-level, as was a small harbour, and within no time Skaros was named the capital of Venetian Santorini. Coveted by the Ottomans, Skaros succumbed to Admiral Piali Pasha's onslaught in 1566.
A series of volcanic eruptions from 1650 caused bits of the fortress to unravel but by the 18th century, the combined impact of earthquakes and volcanic eruptions was so strong as to destroy the once-magnificent fort. Skaros residents abandoned their homes and except for a few ruins, and the monastery of Panagia Theoskepasti, there is little that captures the grandeur of this former capital.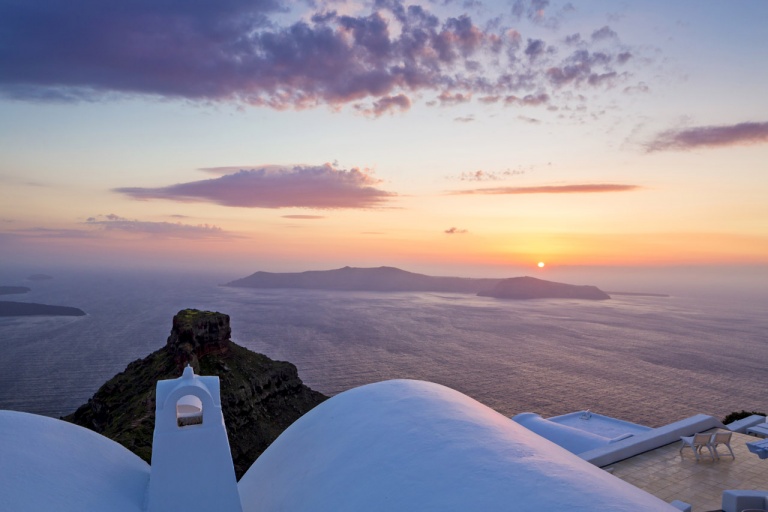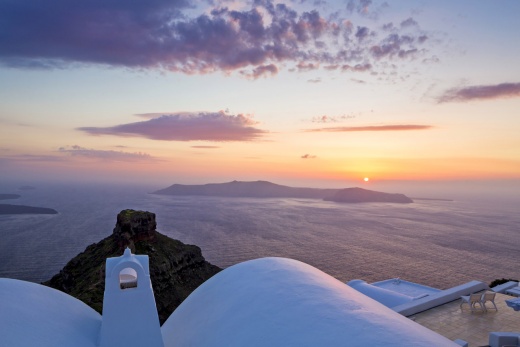 A painting by Thomas Hope in 1790 that now hangs at the Benaki Museum shows Skaros with its impressive fortresses. Today, Skaros is accessible from Imerovigli and can be admired in all its magnificent glory from Astra Suites.